When you're investigating which kitchen company to use in remodelling your kitchen there are quite a few options available. IKEA comes to mind as a company that provides the kitchen materials for you, cut to size that you assemble yourself versus using a full-service kitchen designer and installer who handles design and installation for you. Although IKEA is a popular choice in kitchens the man hours you will need to put in to assemble the cabinetry and units in your kitchen will take a lot of time. Whilst if you choose to use a full-service kitchen designer and installer in the Scotland area the entire design and fitment process will be done for you probably in half the time. And if you don't want to DIY when purchasing an IKEA kitchen you will have to hire a team to do it for you and this will take longer than buying bespoke and custom-made cabinetry from your full-service kitchen designer and installer. We recommend visiting your local kitchen showroom to see what the kitchen planner has in mind for your dream kitchen. Kitchen planner ideas will incorporate all the design elements you are after. The two main styles of kitchen are traditional kitchens and modern kitchens. The kitchen showroom you visit will have a catalogue of kitchen styles you can choose from and then the kitchen planner will incorporate your aesthetic and functional needs into your brand new kitchen.
IKEA requires more man-hours to install a kitchen
IKEA kitchens are affordable but they take longer to fit so using a full-service kitchen designer and installer is a wiser choice. The instructions that come together with IKEA units that you have to assemble yourself can also be somewhat complicated so getting the job done will be challenging. It will take double the time to install an IKEA kitchen as a DIY project or even if you hire a team they will have to read the instructions manual and put the kitchen together for you which will take longer. Because a full-service designer and installer of kitchens makes the cabinetry for you to size the units are fully assembled when they arrive and the kitchen design team will just have to place them in their spaces as allocated by the kitchen remodel planner. The kitchen planner layout plans will have been based on where you want your appliances positioned in your kitchen. The kitchen planner ideas will make the best use of the space available in your kitchen.
Having a budget in mind for your new kitchen
An IKEA kitchen may work out cheaper as it's assembled by you but a full-service kitchen designer and installer will organise the entire process from the kitchen planner designing the kitchen to the fitment team measuring your area. Then the craftsmen make the bespoke cabinetry and it will be installed by an efficient team who can also do plumbing and electrical work with plug installation and water point attachments for your appliances. It is nice to have the entire process handled for you from start to finish. With an IKEA kitchen, you may save some money but it will take longer to assemble your kitchen and with the full-service designer and installer working with you, your dream kitchen will be complete sooner.
Your local full-service kitchen designer and installer have local warehouses
The kitchen company you are using will have local warehouses nearby your home. If you are three-quarters of the way through your kitchen and you discover you need an extra-length board for part of your cabinet the last thing you need is to wait weeks for it to be delivered to your home meaning you will have an unfinished kitchen and you will need to schedule your builder to come and complete the job at a later date. Your local full-service kitchen designer and installer will have local branches in Scotland that are trade friendly with knowledgeable and experienced team who will work on your kitchen from design to fitment. Your kitchen planner will work together with the craftsmen and installers to achieve the kitchen of your dreams!
Choosing the style of your kitchen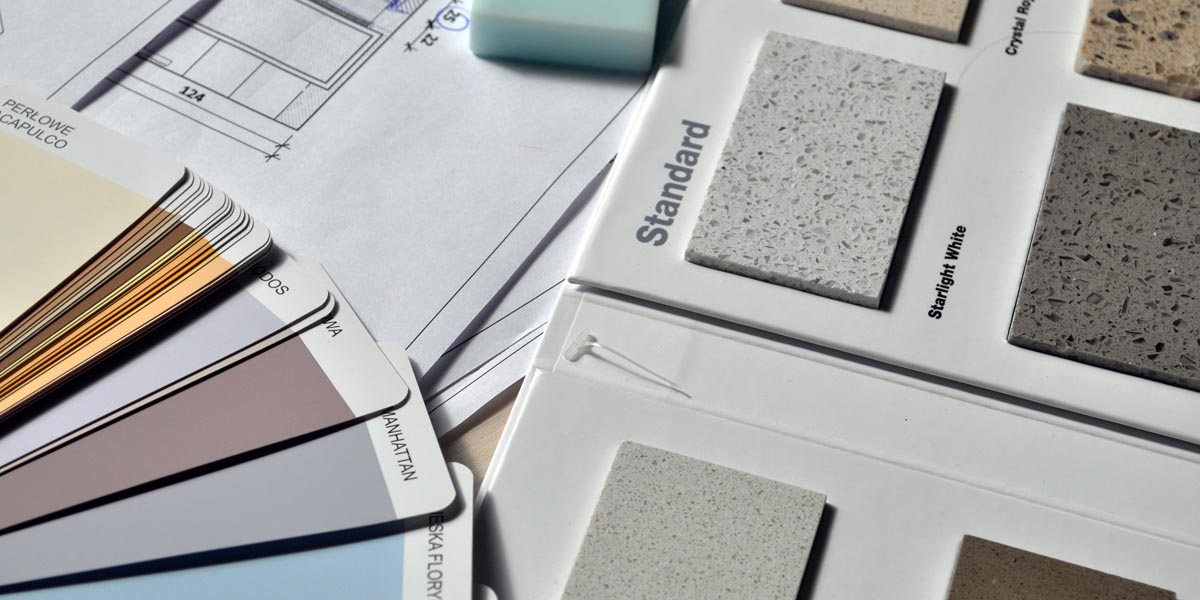 IKEA has a brochure of kitchen styles you can choose from but the tricky part comes in with the installation as it's aimed at being DIY. As mentioned the instructions can be tricky and it will take much longer to assemble all the units and then fit them in their given areas. The two main kitchen styles are modern kitchens and traditional kitchens. If you visit your local kitchen showroom in Scotland they can show you their kitchen catalogue too so you can browse through which style of kitchen you want.
The local kitchen showroom will tell you that modern kitchen ranges often feature a cool clean look together with minimalistic shaker or "slab" style doors. Coupled with this the aesthetic look of glass, steel and brushed aluminium appliances are installed for the perfect modern style. The showroom consultant may also tell you that contemporary kitchen ranges offer smooth lines and a modern colour scheme. The showroom consultant will also explain more about traditional kitchen ranges give off a welcoming atmosphere. Country classic kitchens and solid wood kitchens are warm and comforting. They may offer a painted kitchen range inspired to be like a farmhouse or even more contemporary elegant surroundings. The kitchen planner at the kitchen company will work with you and help you decide on a modern or traditional style kitchen.
Deciding on your kitchen cabinet
Your kitchen extension planner will help you decide on your kitchen cabinets, what type of kitchen cabinet doors you want from shaker to plain to glass. They will have many kitchen cabinet ideas for you to choose from and whether you want bespoke cabinetry or ready-made cabinets. The benefit of using a full-service kitchen designer and installer as you will get the personal touch and be guided through the process of choosing style and decoration for your kitchen. They will also help you decide on kitchen cabinet colours and finally the hardware for the kitchen cabinets you are going to get installed. IKEA doesn't offer bespoke cabinetry. Your kitchen planner will measure your kitchen area at the outset of the design process and then hand on the measurements to the cabinetry craftsmen who make custom-sized cabinetry that will fit exactly into your kitchen area. Bespoke cabinetry is unique and beautiful to look at, making a statement in your kitchen.
Deciding on the materials for your kitchen cabinetry
You could choose solid wood cabinetry for your kitchen if you use your local kitchen company. IKEA's options are more related to MDF cabinets. Solid wood options from the kitchen company can include oak, maple, hickory, cherry and pine. These woods differ in texture and colour some have knots. Solid wood cabinets finished off with a natural finish are elegant and sturdy. Solid wood cabinetry suits a traditional and modern kitchen. Another popular solid wood type, plywood consists of glued and laminated wood that is then overlaid with a hardwood veneer. MDF or Medium Density Fibreboard is a cost-effective choice of cabinet material. It is widely used at IKEA. It is made from recycled fibres, resin, as well as wax, pressed together. It is strong, smooth on the surface that is ideal for painting. IKEA's options still need to be assembled while if you choose MDF cabinets from the kitchen company they will already be assembled when they arrive at your house.
Wood veneer is another option for your kitchen cabinetry. If you choose wood veneer cabinets from the kitchen company you are using it will consist of a thin layer of solid hardwood which is peeled from a log. Veneers are thin and normally glued and pressed to particleboard or fibreboard, making flat panels. It's more of a finish than a cabinet making material and is lightweight and affordable. IKEA's cabinets have less variety of material choices being majorly MDF based. Your kitchen planner will have many kitchen cabinet ideas to share with you. They will also recommend a material to use for your worktops that will compliment your cabinetry.
Deciding on materials for your worktops
IKEA makes use of MDF worktops a lot while a kitchen company will have more variety. You could choose MDF worktops from the kitchen company you are using and you can consult your kitchen planner on their ideas. You can choose solid wood worktops. Solid wood worktops can be made with Beech, Cherry, Iroko, Maple, Oak, Sapele, Teak, Walnut and Wenge. Your choice of wood is matched to taste, your kitchen's theme and style and design needs. These woods vary in colour and grain. You may choose to have granite, marble or quartz worktops. These are more expensive but are durable and finish off a kitchen well aesthetically. Laminated worktops are made from high density chipboard and then covered in plastic laminate. This is a popular choice in the UK. They come in different sizes and colours depending on if you choose a modern style kitchen or traditional style kitchen.
Why using a full-service kitchen designer and installer is a better idea than using IKEA
It can be seen that IKEA has a more limited range of kitchen cabinetry materials and worktops. IKEA is a DIY kitchen idea that involves sometimes complicated instructions that make assembling the cabinetry tricky. While using a kitchen planner at your local Scotland-based kitchen company means the whole process is taken care of from unique design work to fitment of all cabinetry, worktops, appliances and fixtures. IKEA kitchens take longer to assemble. They may work out to be more affordable but the end product will only be finished much later than if you use a kitchen designer and installer. With your full-service kitchen designer and installer you will have the kitchen of your dreams sooner and you will have had a greater choice of cabinetry and worktop materials for a unique and elegant look.