Customising a Luxury Kitchen
Dream of something more modern, practical and luxurious.
In walking around your current kitchen you feel the need for change. You dream of something more modern, practical and luxurious. Kitchen companies can help you design and fit your kitchen from beginning to end in the Scotland area. Skilled craftsmen will measure and assemble cabinetry to fit into your kitchen well and will talk to you about colours and your requirements for functionality. The styles on offer vary from modern and sleek to cosy, warm and traditional. Depending on your taste the kitchen style you choose will be fitted with quality fittings, finely crafted cabinets, exquisite countertops, the latest appliances and the layout will make for easy meal creation and cleaning up. Kitchens are where the cook of the household get busy but are also places where your family can come together and sit while you whip up another delicious meal. Choosing a luxury, high-end kitchen will make the cooking experience smoother and enjoyable for the whole family!
Allocating a budget to your luxury kitchen
Whether your budget is big or small creating your own luxury kitchen is attainable. If you have a smaller budget but still want a luxury feel you can cut back by making use of cheaper materials for your kitchen cabinetry, avoiding expensive natural stones for countertops and making use of appliances that aren't overpriced. If budget constraints aren't an issue you can splurge on bespoke kitchen cabinetry that is custom-made, top of the range, use high-tech appliances and you can invest in marble or granite countertops. Either way the end result will be a functional and well-designed kitchen speaking of luxury and elegance.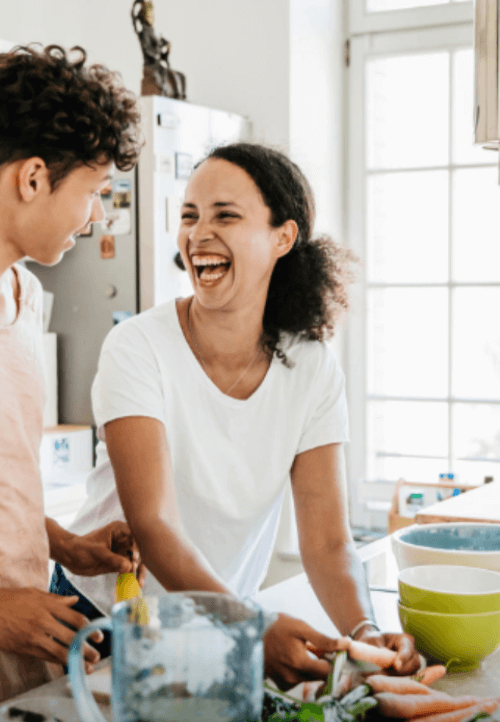 Choosing your kitchen style
At the outset of your discussion with the design team at your kitchen company of choice it is important to consider the size of your kitchen area. You will, as mentioned, need to decide on a style: either more modern or traditional. Consider convenience and what the kitchen will be used for on a daily basis. The design team will discuss your desired aesthetic goals for your luxury kitchen so they can plan and design the various elements of the room. The most aesthetically pleasing yet comfortable furnishings will be discussed.
The choice between modern and traditional is up to you. With your leaning towards luxury and a sophisticated feel modern style kitchens may be right up your alley. Try visualise the entire kitchen and get a sense of the desired outcome that you want. The modern style kitchens make use of the minimalist theme with clean lines and hi-tech appliances finishing off the theme. Whilst more traditional styles give off a homely feel which is something you might be after as the homemaker. This theme can also be fitted with luxury appliances and will offer a warm, cosy feel to the kitchen you envisage. The colour palettes on offer vary with a choice of neutral colours which would be in keeping with the modern style kitchen and the traditional colour palette typically offers a choice of colours based on your personal preference.
Deciding what you will use your kitchen for
If you plan on hosting dinner parties and entertaining as well as having your family sit with you in the kitchen while you cook you can discuss creating a seating area in the kitchen or a seating island. You can choose bar stools or chairs that are in keeping with the sleek but
comfortable look you are after. The classic, high-end, luxuriant feel you are after fits in with a classic theme. Materials like quartz, fine woods and steel fit in well with this theme. You can decorate this style of kitchen with lamps, watches and ornaments.
Customising your cabinetry
With your luxury kitchen you can indulge in customised bespoke cabinetry. This type of cabinetry is made from high quality materials by experienced craftsmen with each piece turning out unique. Going the bespoke cabinetry route means the craftsmen will measure the area to be used and will custom make your cabinets exactly to size and in line with the functional and aesthetic needs that you have. Luxury cabinets are made from solid wood used mainly for the cabinet doors and furniture-grade plywood for the box structure.
You may choose the shaker cabinet route. For the luxury theme shaker cabinets or cabinets with no detail work on them go well. Shaker cabinets are units that are unique yet attractive. They feature recessed panel doors, and basic hardware. If you choose a simple design for your shaker cabinet you can add some elegance by choosing unique door handles such as brass or marble pulls or quartz knobs.
Choosing high-end countertops
Nothing speaks of luxury more than a beautiful stone countertop. If you are not on a strict budget then marble, granite and quartz countertops will add elegance to your kitchen overall. These stone countertops are durable and add the high-end luxury feel you are envisioning for your kitchen. Quartz is the most durable and doesn't require a coating as it is not porous. Marble and granite need to be maintained over time.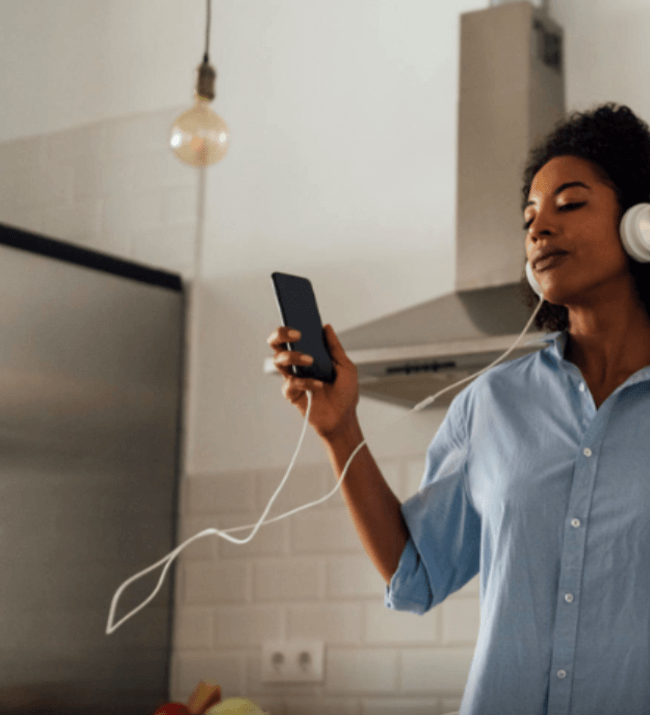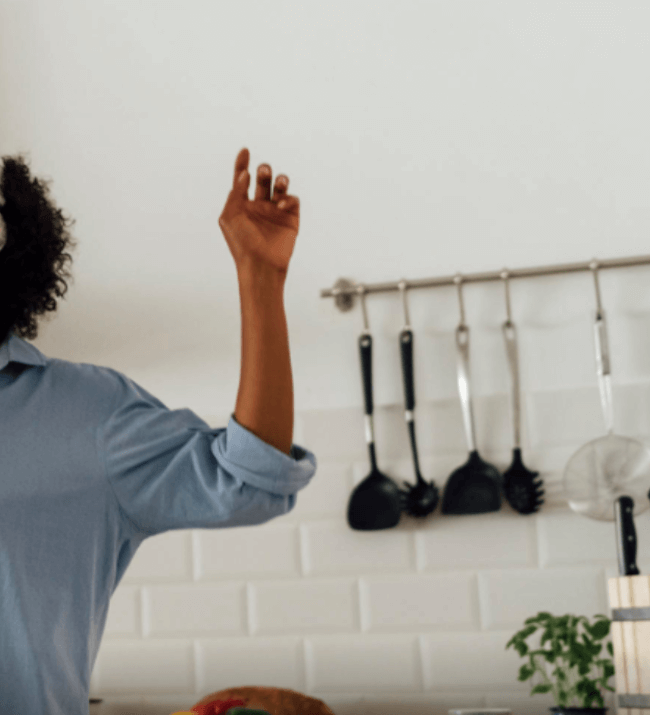 Planning layout and which appliances to use
Luxury kitchens should be kitted out with the most high-tech appliances and devices. This will not only add to the overall feel but make cooking and cleaning effortless and easy. A good place to start in to create a work station, with items such as a fridge, gas stove and sink. A gas stove is convenient, looks stylish and is perfect for the chef in the house as gas-top cooking is more efficient and time-saving as you don't have to wait for your stove plate to warm up as you do with an electric stove. There are a host of gas stove brands in Scotland and you can discuss these with your kitchen company of choice.
Choosing your bigger appliances
In a luxuriant kitchen a big American-style separate fridge and freezer will work well. If you would like a dishwasher installed there are eco-washing machines on the market that utilise less water. If you want to place your washing machine and drier in the kitchen as well there are a whole host of appliances available in Scotland, make sure to choose ones that fit your budget and colour palette. It's important to create zones where clothes washing would be done away from high-traffic areas, like kitchen sinks and stoves. In this way there will be order and purpose for separate areas of the kitchen. The plumbing will need to be set up by a dedicated plumber. Your kitchen company of choice may offer installation and plumbing with the overhaul of your kitchen.
Choosing your smaller appliances
Essential appliances would be the kettle, toaster, microwave, blender and smoothie-maker and perhaps you may want a grilled cheese toaster for the kids. These items can be chosen according to your personal preference. You don't need specific advice on these. Metal appliances will fit in well with the luxuriant theme or white appliances. If you are investing in a gas stove, it would be nice to invest in cookware and pots suited to gas. You could also buy a gas-top stove kettle so you can boil your water for tea and coffee that way.
Adding a backsplash behind your stove
Adding a backsplash is very in at the moment. Backsplashes protect your kitchen walls from grease and cooking stains. They can be made from porcelain tiles, ceramic or even tiled. You could also choose from natural stone slabs, exposed brick, marble or granite. The backsplash can even be made of the same material as the countertop like marble or granite for a seamless, extravagant yet modern look. You can also try using different motifs and textures for your backsplash to give off a striking look.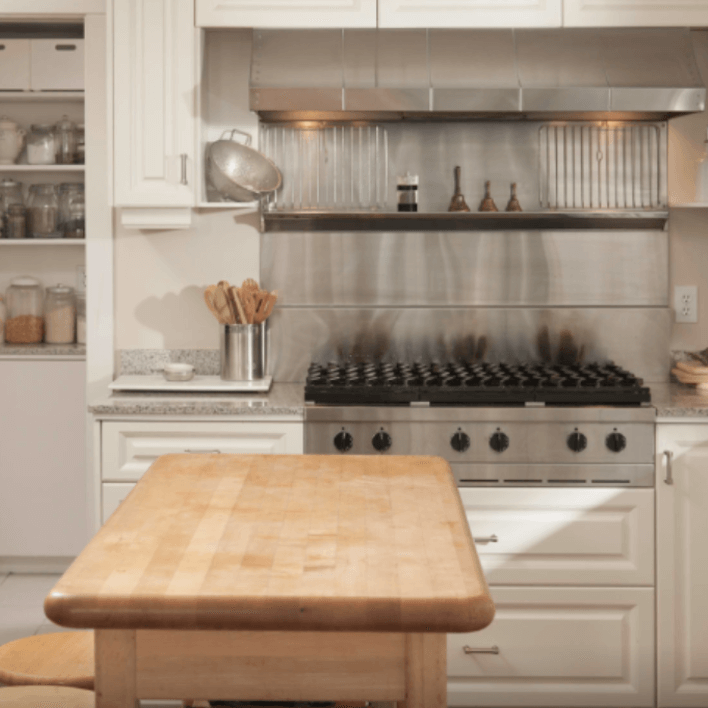 Creating a pantry
A pantry is the perfect space to store your canned foods, spices, bakeware, extra washing powder. Pantries hide away the clutter so that you have the more minimalist look throughout your kitchen area. You may want to designate a section of your pantry as a spice area, where you can display all your spices and curry powders. Pantries help you keep organised. If you are a big baker there can be an entire section for baking ingredients like your cake flours, sugar, cocoa, baking powder, vanilla essence and so forth. If you want you can even store some loose recipes in a section of your pantry with cookbooks on display in the kitchen area.
The kitchen sink area
The kitchen sink and work area surrounding it is very important as it's used for washing fruit and vegetables as well as washing up dishes after your meal. It is important to buy a durable sink that will last your numerous years, depending on your budget. There are a variety of materials to choose from in the Scotland region. Namely, ceramic, fireclay, stainless steel, natural stone, copper, composite, granite and porcelain-enamelled cast iron. Each of these sink bowl choices add to any luxury kitchen. The tapware you choose should match your sink bowl and touch faucets have become very popular.
The design of the kitchen sink must fit in with the aesthetics of your home in general. Or if you are looking for laid-back yet luxuriant finishes, a luxury farmhouse sink would suit your kitchen well. If the look you are after is more contemporary, grey and black sinks and tapware would fit it well. A black long spouted tap in the kitchen with a hot and cold lever handle is modern looking and black tapware is both fashionable and fits in well with any other background colour scheme.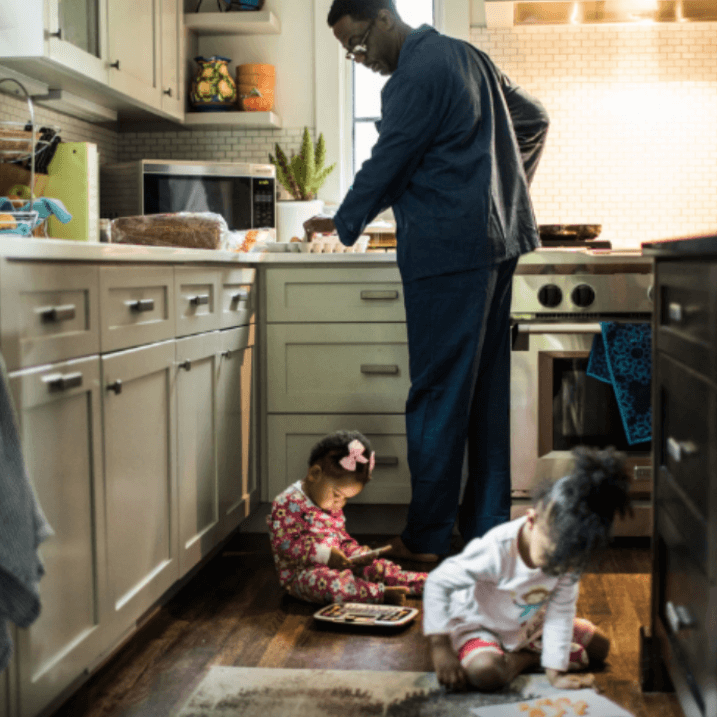 Planning your kitchen cabinetry
If your kitchen is cluttered and full of appliances it won't have the luxury feel you are looking for. If there are certain parts of your kitchen that need customised cabinetry you can get craftsmen to make bespoke kitchen cabinets. Wall cabinets and wall storage units also
work well in a luxury kitchen. This is particularly effective if you have limited space available in your kitchen.
Adding luxurious details to your kitchen
The luxuriant theme you are after in your kitchen lies in planning and details. Smoked glass and trendy metallic and rich coloured cabinets can be a way to enhance the look you are after. By adding heavily-grained woods as well as dark veneers to your kitchen an air of elegance and sophistication will come through. You can also choose handles to your cabinetry that fit in with the theme, either modern and metal and streamlined or something hand-painted like ceramic knobs if you are more interested in a luxuriant but more farm-house style kitchen.
Creating a kitchen island and seating area
Whether your meals are usually between family or friends a kitchen island is a wonderful addition to any luxury kitchen. The kitchen island doubles up as a work surface, it can facilitate storage, you can keep your cookbooks on it and it can be used as an eating and entertaining space. If you are making use of a kitchen company that does the design and fitment of the kitchen, they will be able to show you a catalogue of ideas and themes that you can choose from. Kitchen islands are multi-functional and make good use of space. Some families even use the kitchen island instead of a dining area, so bear in mind how many people you want to seat when planning the look of your kitchen seating area.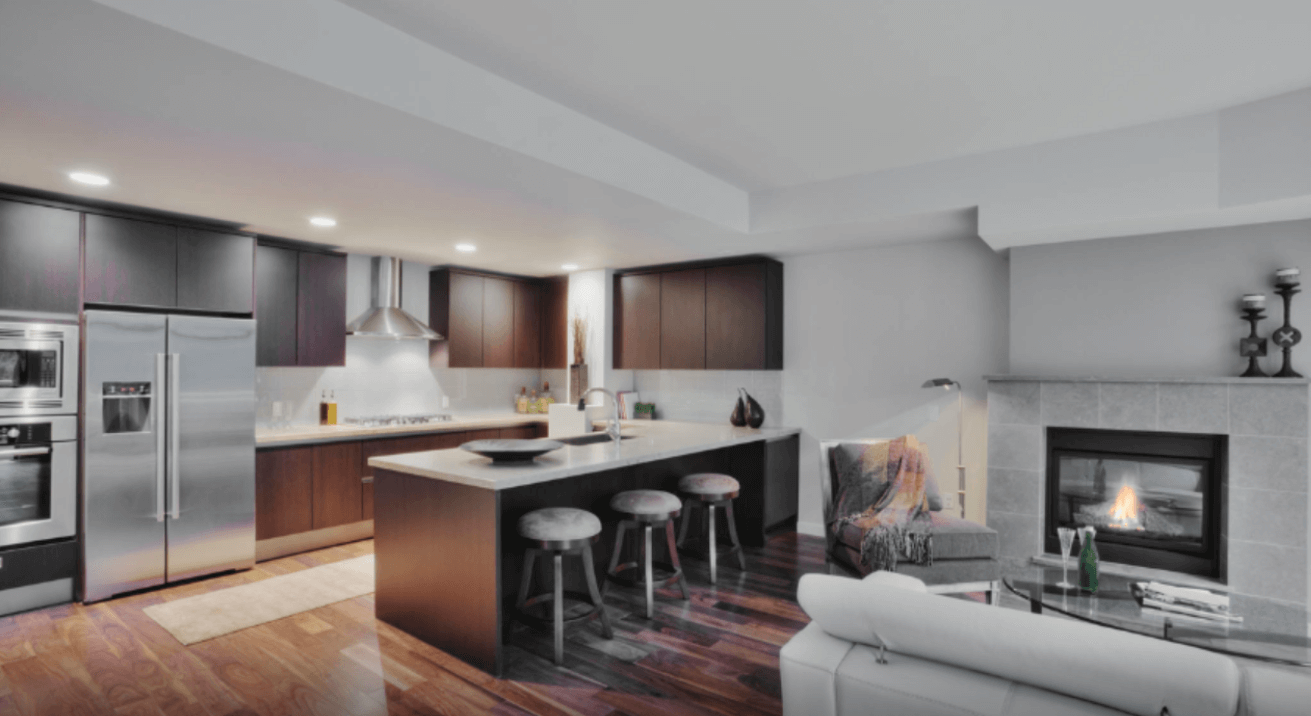 Make your lighting a feature
The lighting in your kitchen affects the overall mood and feel. Lighting can add the luxuriant feel you are seeking. LED lights shed good light and look modern and sleek. You can even place these under your cabinets and behind the splashbacks placed behind your oven. This form of lighting is elegant and perfect for hosting dinner parties and entertaining friends and family. Hanging light fixtures are on-trend or even simple lights fixed into the ceiling are minimalistic and look attractive. Down lights or hanging lights would suit the kitchen island area.
Creating a beverage station
Both adults and children can enjoy making use of a beverage station. You can stock the beverage station with as many beverages as you need. It all depends on the space you have available. Ideas for a beverage station include: a tea and coffee bar, wine and other alcoholic beverages, cooldrinks and energy drinks. The nice part about a coffee station is you can build a whole area for teas and coffee. Investing in a top of the range coffee machine that you can build into your cabinetry will be a feature for your kitchen. You can place a kettle and a selection of herbal teas next to it acting as a tea station. For the alcoholic beverage station you can dedicate an area to having a mini-bar fridge for your wines and beers. These beverage stations work well for daily use and when entertaining.
Creating a built in wine-rack as a feature
A built-in wine rack coveys luxury and acts as a feature or focal point in your kitchen. If you are a wine enthusiast, you can set aside an entire wall or half-wall for wine storage. Wine collectors love being able to display their collections for guests coming over to enjoy a meal. The wine rack will be custom made and be a conversation piece for entertaining guests.
Flooring
Choosing a floor surface for your kitchen will be largely dependent on your budget. There are a lot of choices but we would like to recommend several popular options. Engineered hardwood flooring is durable, appropriate to high-traffic, moisture resistant and increases the value of your home. Luxury and resilient vinyl flooring is budget-friendly and available in a big variety of colours and styles. It's also easy to clean and maintain. Porcelain tile flooring is durable and stain resistant. It is waterproof and can look like natural stone but is far less expensive. Natural stone tile flooring gives your kitchen that designer look. There are a lot of different options and colours available. Natural stone is very durable and adds resale value to your home as a whole. So, it's up to you and your designer to select the best option.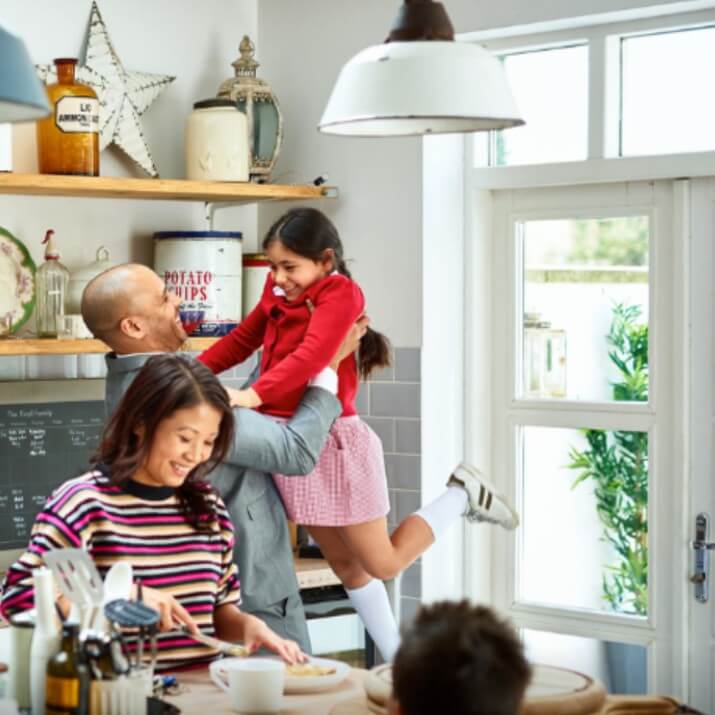 Tying your luxury kitchen together
Your dream of a luxuriant, elegant kitchen will all come together with the help of a kitchen company aiding you from design, to fitment. Based on your budget and what you can afford you can work together with the kitchen company to achieve the luxuriant style you are after. Kitchens in Scotland are used for cooking and entertaining so a kitchen island as discussed will make for the perfect entertaining area as well as a workspace for the chef. It is useful to pop into your local kitchen showroom and get a design and quote put together so your luxury kitchen dream can become a reality.
WORKING
Full Service Supply and Fit
Kitchen Guidance
Kitchen Manufacturing
CAD Designs 
Installation of Kitchens
Kitchen Designing
Help to Buy Kitchens Office
Savoy Towers
77 Renfrew Street
Glasgow G2 3BZ
Tel: 01416486775
OPEN HOURS
9am – 5pm Monday to Friday
Help to buy kitchens markets promotions on behalf of our partnered Kitchen designer and installer client who will contact you directly and explain how the promotion works. Therefore your details are passed to only one partner kitchen fitter and designer. Not all areas of the country are covered.
For the avoidance of doubt,Help to buy kitchens is a marketing brand that generates leads for our partnered kitchen fitter and designer around the country.Help to buy kitchens trades as Lead Generating UK. Lead Generating UK is a limited company registered in Scotland reference number SC590755.
Please read our Privacy Policy and Terms and conditions before proceeding